This from the
Guardian
:
At least 30 people were killed in the Zeitoun district of
Gaza
after Israeli troops repeatedly shelled a house to which more than 100 Palestinians had been evacuated by the Israeli military, the UN said today.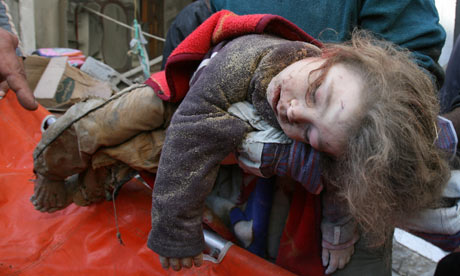 It's one thing to shell civilians and claim "collateral damage." It's quite another to evacuate civilians to one location and use that location for target practice.